We design and manufacture analog and digital instrumentation, control units for managing the signals present in the cabin and modular keyboards for dashboards, for agricultural and slow-moving vehicles (OHV).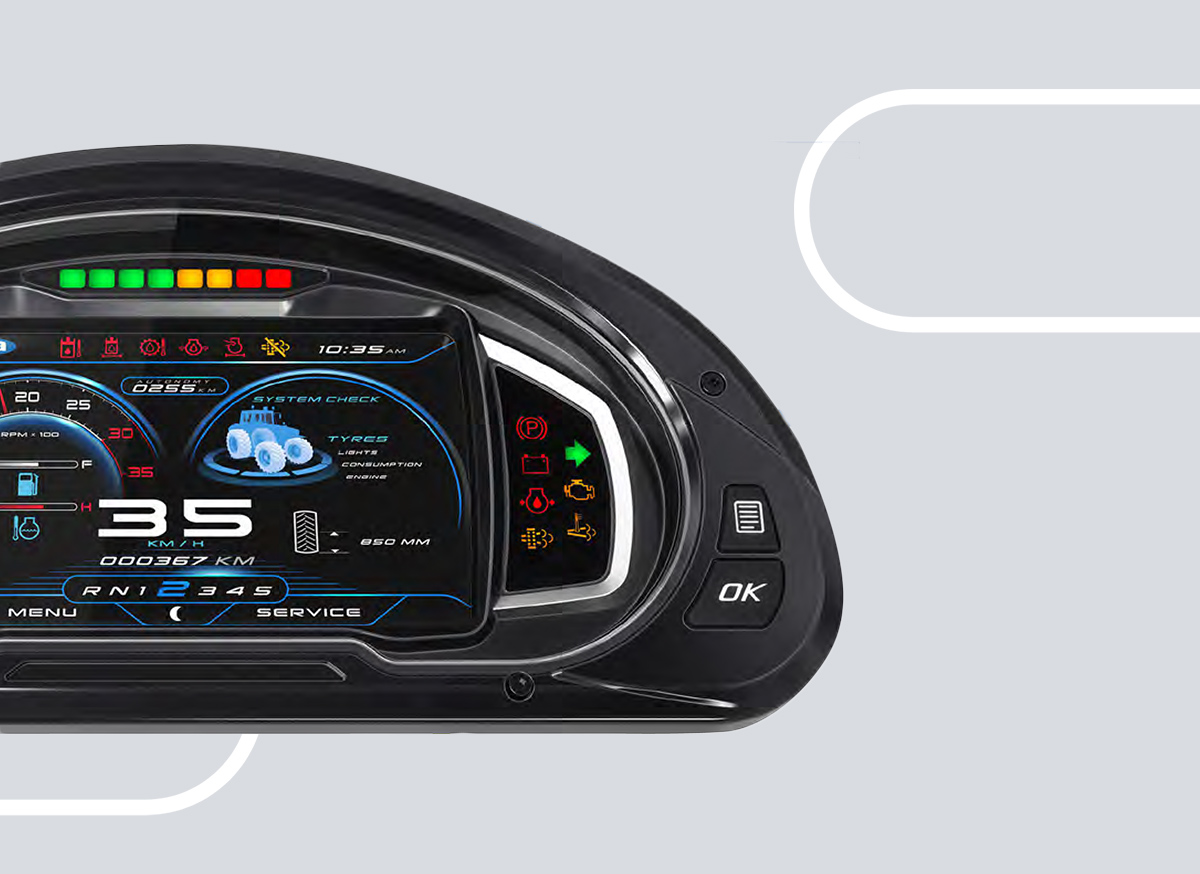 Our range makes it possible to satisfy the most varied requirements in terms of size and application.
Technical skill and experience allow us to develop customized design solutions as per customer specifications in terms of shape, performance, and graphic displays.