OEM Solutions
Seatsand Steering Wheels
The products of the Seats Business Unit ensure maximum comfort and functionality for the operator.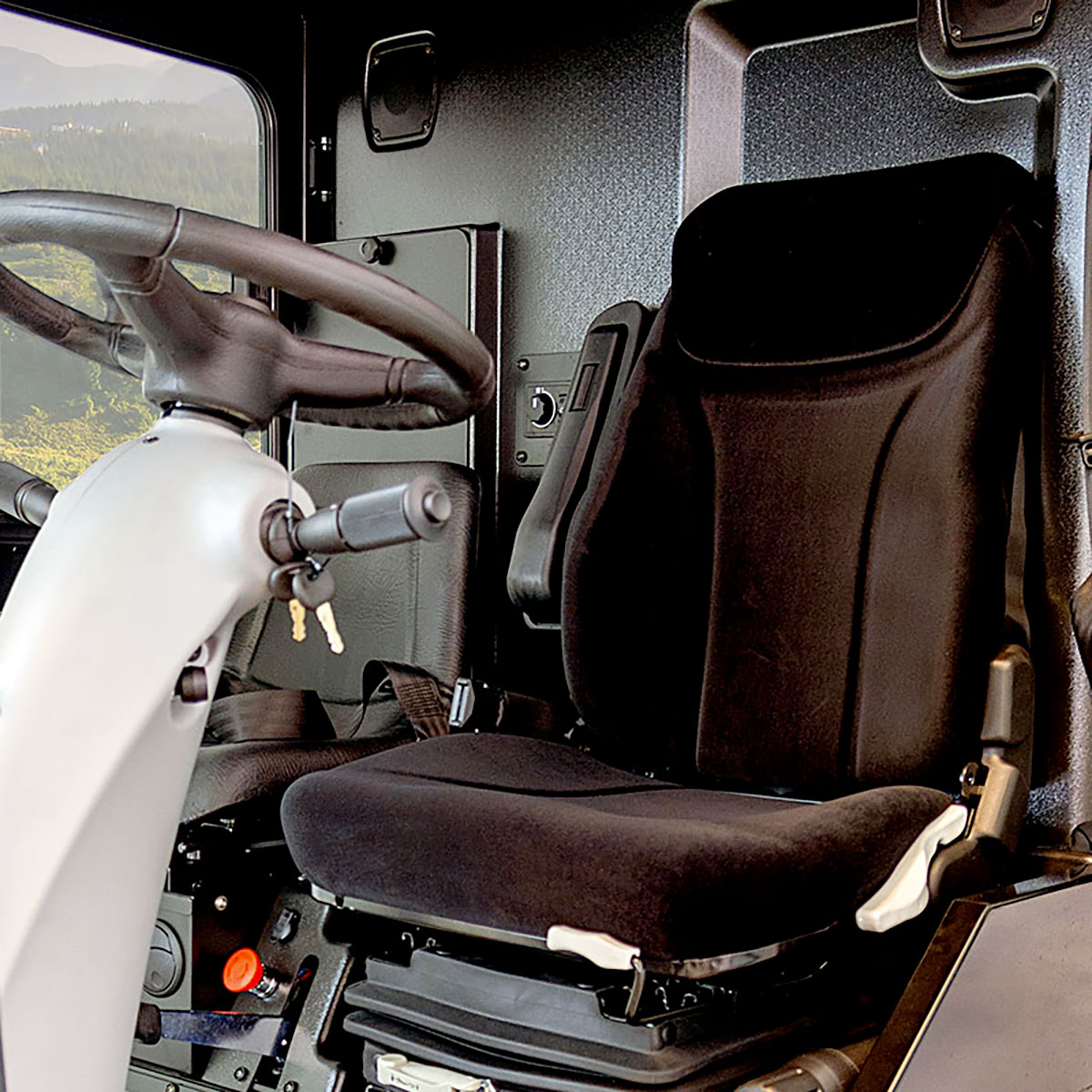 Because of our flexibility, we have been able to create various customisations, allowing us to be present in the sectors of earthmoving machinery, agricultural machinery, gardening, cleaning, telehandlers and forklift trucks.
The seats are synonymous with design, safety, and ergonomics, features studied together with the customer.
The production of steering wheels combines first-rate materials and aesthetics to obtain an attractive and functional product. Automotive styling is thus also reflected in agricultural and industrial machinery, where the steering wheel becomes a tool to embellish the interior of the cabin.
The passenger seat completes the portfolio of the offer, involving not only slow-moving vehicles but also the world of passenger and recreational transport.
Each project is shared and analysed internally to come up with innovative ideas and ensure its perfect success.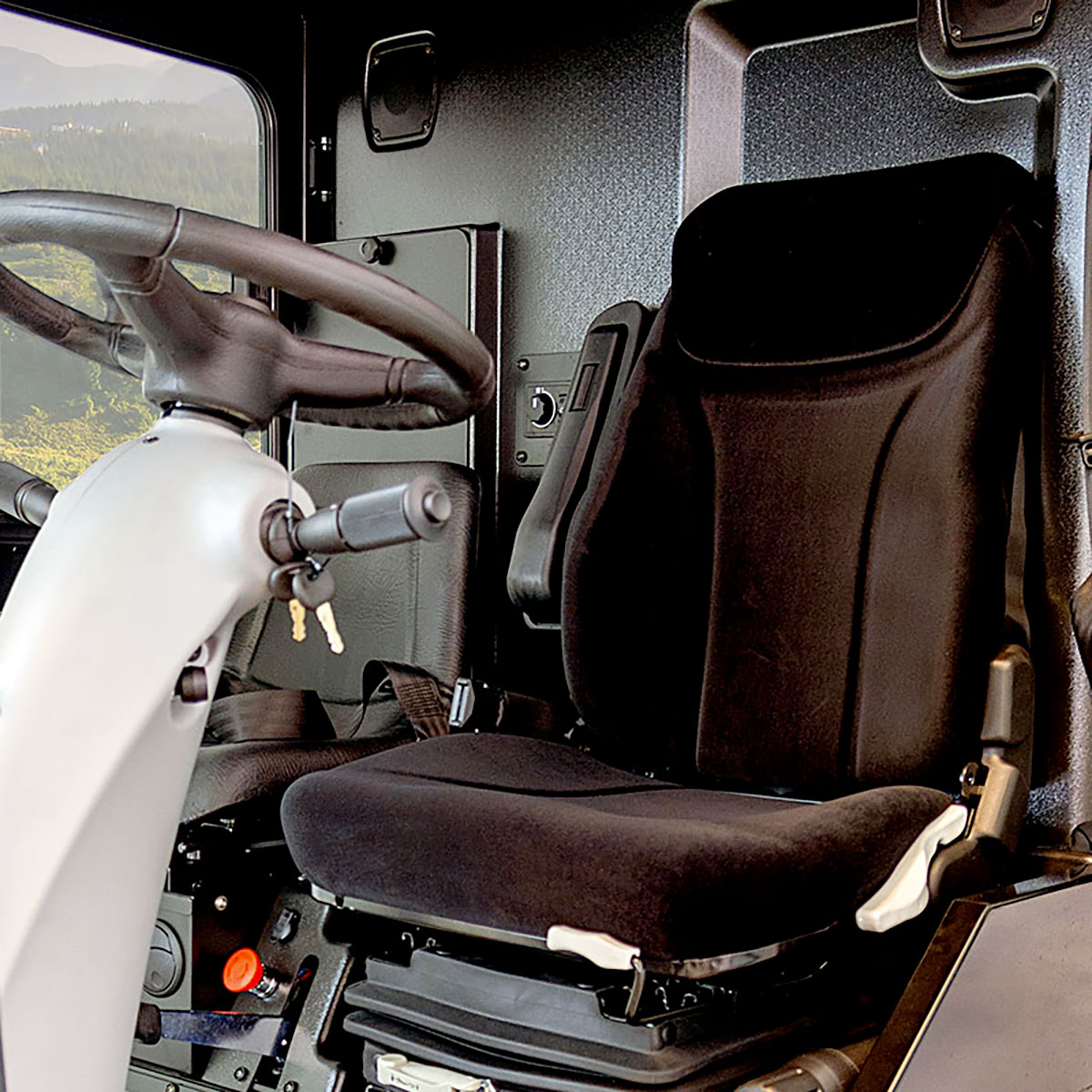 Through aesthetic proposals that contain all the information received during the start phase of the project.
3D modeling and Mockup to give the manufactured product its final dimensional characteristics
Engineering of the component taking into consideration the load strains and mechanical stress to which it will be subjected throughout the life cycle, guaranteeing the appropriate safety parameters.
Creation of resin or aluminum moulds, using the technologies acquired in over 50 years of history; creation of automated welding jigs to ensure a high degree of precision.
Customised testing according to the type of product.
Applications
Special machinery and machinery for cleaning
Machines for the care of green spaces
Passenger transport vehicles
Where our seats and steering wheels take shape