Agrilevante, the national event dedicated to machinery, equipment and technologies for the agricultural supply chain, returns after four years at the exhibition center of Bari.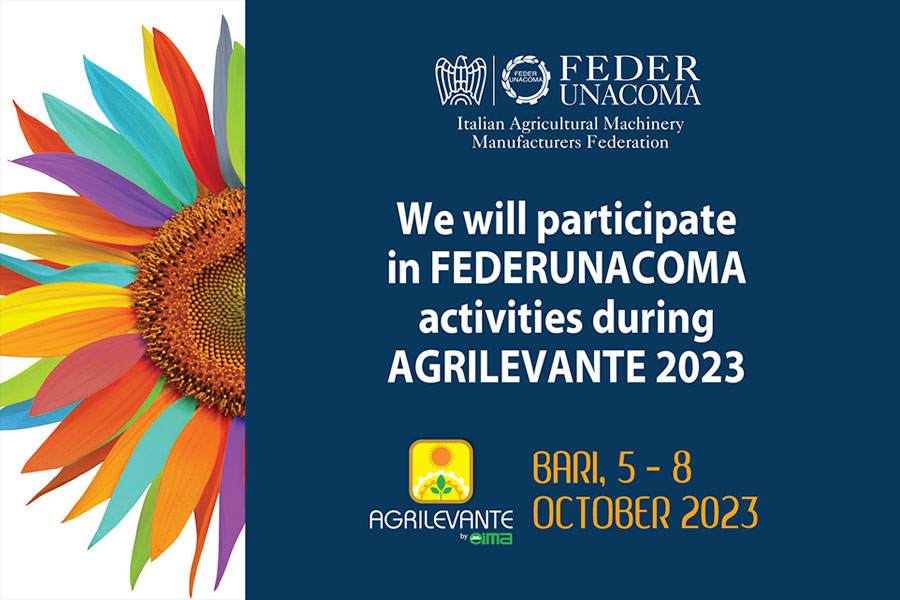 For visitors, AMA has a novelty this year on the booth: the wide range of spare parts and accessories for agriculture and green area maintenance will be presented to the public with a new format for customers and future customers who want to improve the exposure of the Ama brand on their point of sale.
This is the key appointment for the After Market, not only nationally but also internationally. In fact, the group is attending the meetings with foreign delegations on October 5 and 6, coming from the entire Mediterranean Basin, Balkan Europe and the Middle East.
Visit us at the Pavilion new, Stand B14.
Generate your ticket here.