We design and manufacture steering columns for agricultural and slow-moving machines (OHV), suitable for use with any type of hydraulic steering.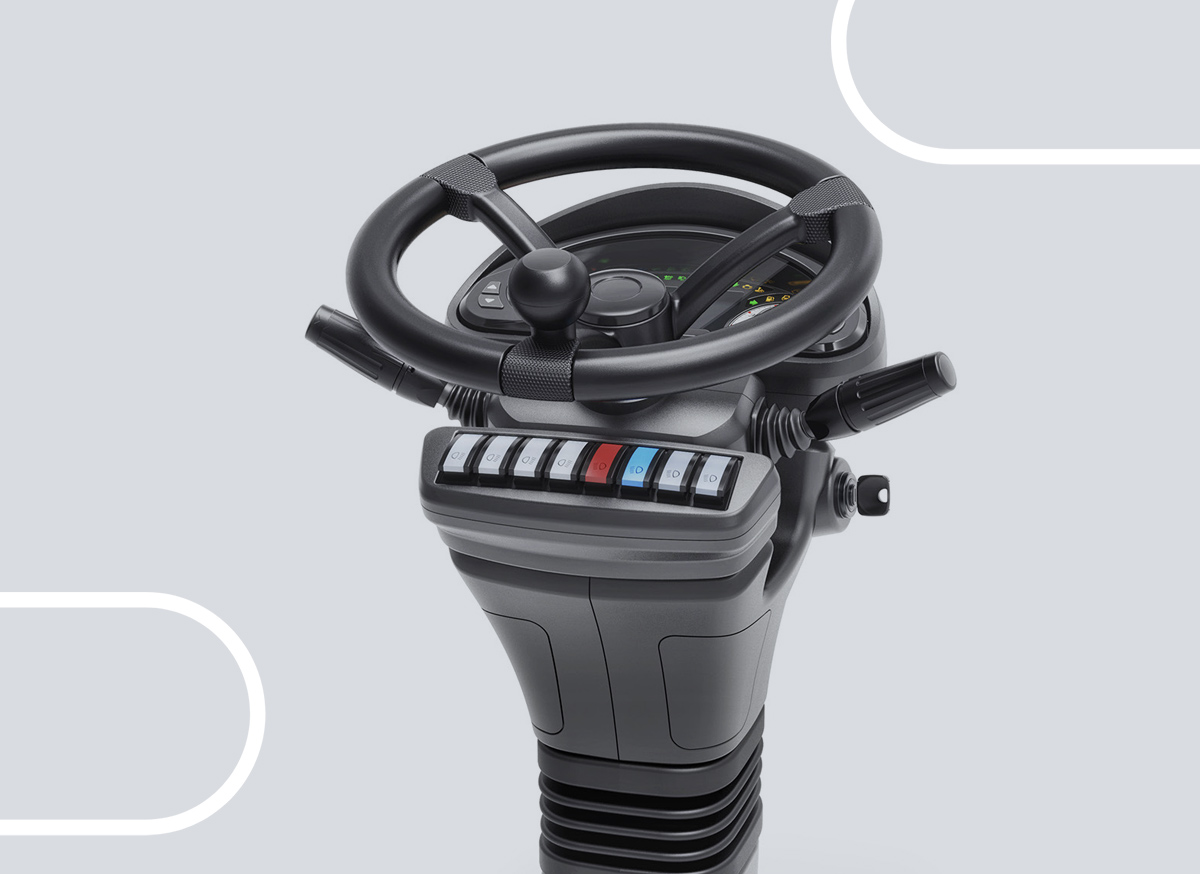 Our modular solutions make it possible to obtain a wide range of versions that satisfy every type of need: fixed, adjustable, tiltable, telescopic, with mechanical adjustment and/or with gas springs, with turn signal return device and bearings provided with sensors and optical encoder. They can also be equipped with all the instrumentation and controls for complete vehicle management.
Our technical expertise allows us to develop customized steering columns as per customer specifications.